September 19, 2012:
Where I live, near the top of a mountain, 2000 feet up facing north and at a latitude similar to Cape Cod, summer usually ends toward the end of August, with the first frost. The last frost has usually been in late May or June. The local joke is "Nine months of winter and three months of poor sledding."
Not this year. I could have planted lettuce seeds (covered) in April. The late lettuce is in full leaf, flauntingly as fresh as a cool day in June. The tomato plants are dead, though full of fruit. It's not the cold that's turned their leaves and stems black but a revisitation of a blight — blessedly late this year. For two years we've not grown tomatoes because of a devastating blight that destroyed the plants just a few weeks after planting. The dry summer no doubt spared these tomatoes until now.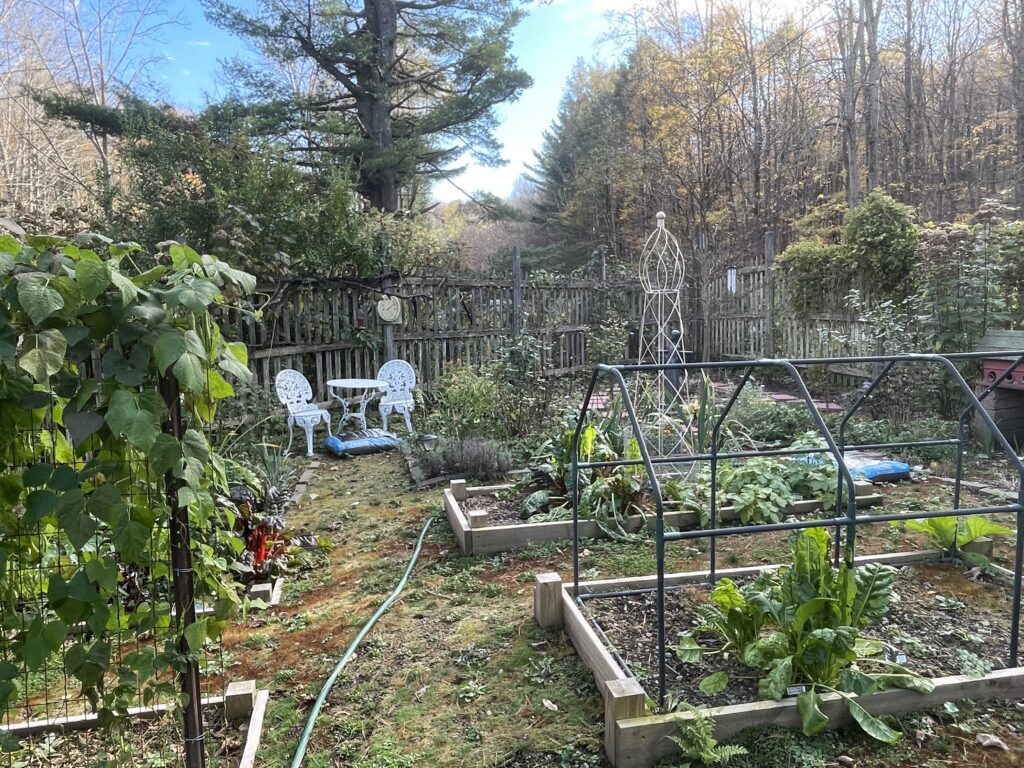 The same summer drought that spared our tomatoes is giving us a meager looking autumn. Here the autumn color is usually so spectacular that, like mud time, shad-blow time and goose-migration time, we have leaf-peeper time — a happy surge of business for the local inns between summer and hunting season. This year's peepers will be disappointed. Little, shriveled leaves spotted with brown already litter the ground and branches are going bare, though our lowest temperature has been only down to 42 F.
Every rain storm seems to be accompanied by weather reports of tornado watches. And indeed the county now gets several tornadoes per year. While it may be that one cannot say there were never tornadoes here before, they certainly were never commonplace as they are now.
Global warming takes many forms. Reports from the Arctic indicate that the retreat of reflective ice is causing melting of the seabed permafrost which is releasing massive amounts of greenhouse gasses. Human activity seems to have already touched off a system that is taking over on its own to warm the earth further and further with no more help from us.
Great reductions in greenhouse gas production have been achieved by electricity generating plants that have switched in recent years from coal to natural gas. Too late?
Yet autumn, in subdued tones is still beautiful. Hopkins' words suit our landscape, still lovely.
Summer ends now; now, barbarous in beauty, the stooks rise
Around; up above, what wind-walks! What lovely behavior
Of silk-sack clouds! has wilder, willful-waiver
Meal-drift moulded ever and melted across skies?
Hurrahing at Harvest, Gerard Manley Hopkins