The Richest Woman in the Western World
Mini-series performed by the Jefferson Radio Theater company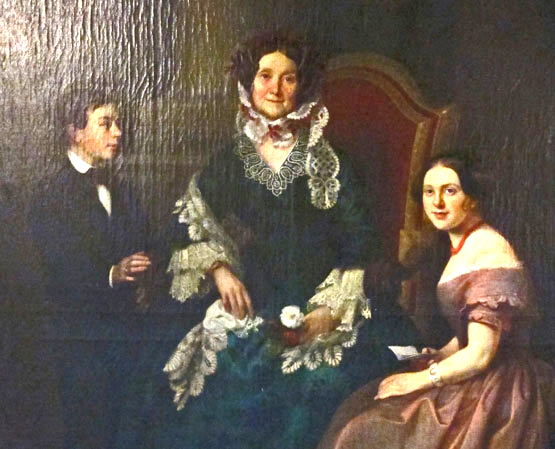 Born in a brothel in Providence, Rhode Island circa 1776, Eliza Jumel, nee Betsy Bowen) arrived in New York City as the unwilling temptress in a blackmail scheme – from which no less a person that Aaron Burr freed her. Leaving a brief acting career, she married wealthy French wine importer, Stephen Jumel and went on to nearly rescue Napoleon after Waterloo, cornering the New Yrk City real estate market which indeed made her the richest woman in the western world, then, in her 90th year raising her own army to make herself Empress of Mexico. And it's all true.
Being Murietta
Mini-series performed by the Jefferson Radio Theater company
It's California in 1849. Nineteen year old Joaquin Murietta, his brother Jesus and his bride Carmella venture from their family ranches near Los Angeles to try their luck in the gold fields. When Jesus is accused of stealing a horse and is hanged by the rough Gringoes, and Carmela is gang raped and commits suicide, Joaquin swears vengeance. Bilingual and a master of disguises, he seeks out and destroys his enemies – and every bandit in California takes his name. The California Rangers, led by Captain Harry Love, are created to take him "dead or alive."
Vriesland
Mini-series performed by the Jefferson Radio Theater company
In 1644 the Hackensack band of the Lenape Indians were massacred by Dutch soldiers on the beach at Hoboken. This is the story of David deVries, Patroon of the Dutch West India Company, who had come to live among the Lenape and had wedded chief Oratam's daughter. But the Dutch were trading guns for furs to the Mohawk who sought to dominate the Lenape. The Nanuet Lenape fled to deVries for help and followed him as he crossed the Hudson to Governor Kieft's office to stop the dangerous trade in guns. But an old Lenape woman had stolen peaches from Kieft's garden and he had a particular hatred for the "savages." Locking deVries in his office, he sent his troops across the river to the beach at Hoboken where they slaughtered the Indians, men, women and children.
A Life for Love
Mini-series performed by the Jefferson Radio Theater company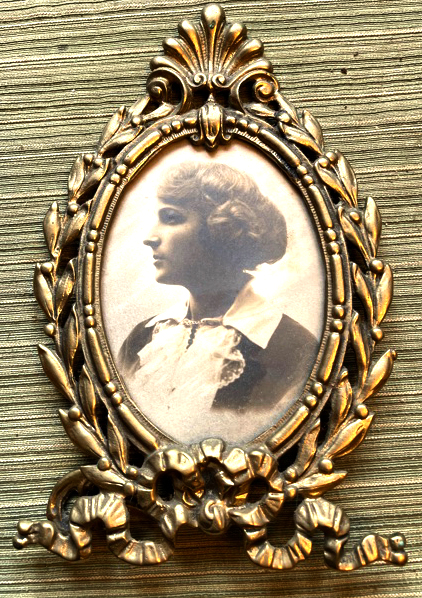 Based on the life of Ashe's grandmother's elder sister, Mabel. In 1903 Jose Astrada Palma, a law student at Columbia University and son of the President of Cuba, falls in love and elopes with Mabel Jacobs. In Cuba, as her mother-in-law is unwell, Mabel becomes the hostess in the Presidential Palace in Havana, and a particular friend to the Roosevelts. But when Astrada Palmas is no longer in office the family moves to their ranches in Manzanillo and Oriente Province. Dinner is as formal as in the palace, but with an open beam thatch roof above the fine china and crystal. Mabel has a gun placed at her setting and shoots snakes out of the open thatched rafters that fall amid the china and crystal.
With Jose and his father away for business much of the time, Mabel, given morphine by her doctor for her headaches, becomes addicted. Lonely, she has an affair with a young American engineer building the railway – until Jose, arriving unexpectedly, rides his horse into the bedroom and dismisses the American with a bullwhip. After that, Jose takes her with him when he goes to Havana or New York. But in New York, obtaining her morphine is difficult – until she meets a neighbor in her apartment building, 15 year old Bert Magee. By the time Bert is 16, Mabel is divorced from Jose and married to Bert. Mabel is 35. And her brother-in-law must find a job for Bert suitable to the husband of a woman accustomed to the presidential palace in Havana. Soon Bert, bright, very handsome and looking older than his age, is vice-president of Kanosha Close Crotch Men's Underwear Manufacturing (one cannot make this up.)
Money Radio
Half-hour fund raiser comedy performed by Bill and Beverly Taylor of the Jefferson Radio Theater company
When amateur volunteers take over the task of fund raising for a Public Radio station mayhem ensues. The script was derived in part from a questionnaire to on air hosts eliciting their bloopers.
A fund raiser ad lib from Annie Hat: So you take your sweetie out to a restaurant and spend a hundred dollars, and the next day what do you have to show for it?
A typo on an event announcement: All are welcome to the bookkeepers fair and don't forget to bring a queen in a bottle.
The Christmas Angel
From a short story by Peter Wynne
performed by the Jefferson Radio Theater company and used for two successive years for NPR Playhouse's Christmas broadcast
In the bar of a decrepit hotel near the Hudson River five old men make a half-hearted attempt to celebrate Christmas – until one of them recounts the story of a poor neighbor's child who found and brought home what he believed was an injured angel – and the whole little town learned what true faith is.
The Little Fir Tree
From a short story by Peter Wynne performed by Carmela Ross
It's Christmas Eve in the forest and all the animals and trees are preparing to welcome the birth of the Christ Child – all except a little fir who weeps because she has no present to give; and her tears, freezing in crystals, transform her into the first Christmas Tree.